Surrey Canada Restaurant Chains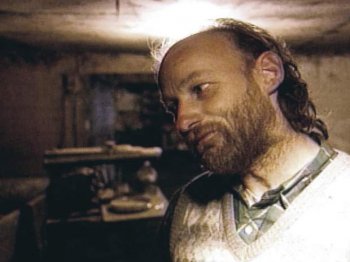 Robert "Willie" Pickton was suspected of killing nearly 50 women before he was caught. Yet a wings joint thought he deserved a shooter named after him.
A chain of family restaurants in British Columbia is no longer selling a drink called the "Willie Pickton" following a complaint from a customer.
Rebecca Brass, an Indigenous woman who works with the families of missing and murdered women at a Vancouver rape crisis centre, noticed the drink on a shooter menu when she sat down for lunch at a Wings restaurant in Surrey late last month.
Named after the infamous serial killer Robert William "Willie" Pickton who targeted Indigenous sex workers on Vancouver's lower east side, the "Willie Pickton" is a mix of Blue Curacao, blackberry, melon, orange juice, and cranberry juice. Also on the list are the "Undertaker, " "Kick in the Kooch, " "Muff Dive, " and the "Rocky Mountain Bear F**ker."
Pickton is currently serving a life sentence for the murders of six women, though he was charged with killing 20 more, and told an undercover officer he had killed a total of 49 women. The farm-owner fed their bodies to his pigs.
Brass initially believed the drink was named after the serial killer's brother, but later realized it was the serial killer's nickname. Instead of complaining at the restaurant, Brass wrote a strongly-worded email to the chain's head office titled "extremely inappropriate."
"I am very upset to see your shooter list that has a shooter named 'Willie Pickton, '" she wrote. "In light of the upcoming National Inquiry and the huge injustice of the murdered and missing Indigenous women, I find this extremely insulting that your business is profiting off of families tragedies by having a shooter named after the brother of a serial killer."
The restaurant's menu, which has been highlighted to show the serial killer-inspired drink (photo by Rebecca Brass)
"I work closely with the families of the murdered and missing women and know if this was seen by family members, it would cause huge emotional distress, " she continued.
The head office forwarded her email to the Surrey location with direction to reply "as soon as possible."
"We apologize about the inappropriate name that is on the shooter list, " general manager Netty Chan wrote back. "It is removed and being reprinted."
"We are extremely sorry that we had dropped the ball on checking our material. The list was created by our pas[t] management and definitely doesn't represent what we stand for. But that's not an excuse and I can assure you that we will be more on top of our printed material."
When VICE News inquired about the drink name, however, a woman who answered the phone at head office and claimed to be familiar with the menu said, "We've never had a Willie Pickton drink because that's just gross and sick."
She explained that every menu name goes through head office, and all drink names are brainstormed at head office through a collaborative process.
VICE News sent her a photo of the drink menu and received a reply: "There is no indication that we have such a drink on our Head Office approved drink menus, in which you stated over the phone. We did however do some investigating ASAP and recovered that a new employee had made the list of known shooters/cocktails and that was one of them, however as soon as the manager found out — the same day—it was pulled and discarded ASAP."
When VICE News pointed out that this explanation contradicted the story told to Brass, Wings head office hastily backtracked, apologized for the misinformation and said the issue had been dealt with.
But the restaurant's response wasn't enough for Brass, who said a satisfactory apology "would have included some recognition of the significance of the harm and acknowledgement that they want to make their restaurant and community safe for Indigenous women and families."
In an interview with Brass and Ariana Barer, who both work at the Women Against Violence Against Women (WAVAW) Rape Crisis Centre, they stressed that Pickton's name appearing on the menu is a symptom of casual sexist and racist attitudes that have become normalized.
"Businesses, like the rest of us, must be held accountable for perpetuating violence against women, so I think if any management of any sort of business or restaurant sees a name like that, they're contributing to the culture of violence, " Brass said.
It's not clear whether the drink was on offer only at the Surrey location, or whether it was available in other Wings restaurants too.
Share this article
Related Posts