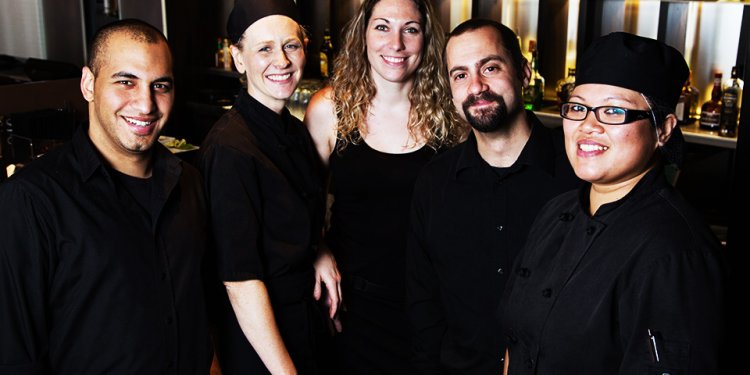 Milestones Restaurant Surrey Canada
1109 Hamilton St
Vancouver, BC V6B 2Y1
Canada
(604) 684-9111
I recommend trying the Brie and Mushroom Melt Burger. It was definitely one of the best burgers I've yet to consume (the best one with mushrooms on it for sure). It was so perfect that I purposely slowed down to savour every little bite, I almost cried when I finished. It wasn't dripping or messy or anything but each bite was so juicy it was like biting into a rain cloud. The bun crisp to hold on the outside yet soft on the inside, the cheese and succulant sauces melting together in euphoria, and the size and texture of beef was just heavenly as if a tsunami was flooding my mouth with flavour. Literally to die for. I now understand that feel in Iron Man 1 when Tony came back to America after being held hostage for months by terrorists in like Afghanistan or somewhere (can't recall) and the first thing he wanted was a burger. I dunno if it was the combination of the burger, my personal preferences, or the person who made it to perfection. Perhaps all three. Maybe I just happened to be at the right place at the right time for once, but it made me feel glad to be alive and thankful to experience it. It makes me excited to know there's obviously better stuff out there in the world that I've yet to experience.
Milestones was fantastic! It was a great way to end an incredible vacation in Vancouver. Here are my thoughts: 1. Service - all I can say is that our waiter was a riot. He had a biting and yet hilarious personality that kept my family and I laughing. He was also fantastic about refilling our water and making sure we understood the menu and had ample time to do so. 2. Food - excellent all around. The stars must've aligned that night because we walked in on a Thursday, which was perfect because they had a summer special where all apps were half priced. There was also an incredible deal on their sangria pitchers, which we all happily shared. I highly recommend their coconut calimari with the chipotle aioli that comes with the popcorn chili shrimp. 3. Ambiance - I think the stellar atmosphere really put my rating from a 4 to 5. It was absolutely beautiful inside! The tables are nice and long, comfy seats, tall ceilings, chandeliers hanging, and well lit from the windows. And have you seen the bathroom?! You get your own stall which has its own sink in it. Kinda penthouse-esque. Overall everything felt clean and new. Loved Milestones! Whether you're coming with family, friends, a date, or coworkers, this place has got it all.
Great happy hour Bellini, Peach slush, And a great surprise! Only four dollars And great service!
My friend is allergic to nuts and when the manager was informed he was very disrespectful. He said that he would not be taking any extra measures to help and that crosscontamination was a strong possibility and they wouldn't modify the dishes even slightly. When I asked the manager a question pertaining to the allergy he responded very rudely and said that he didn't want to speak with me. This was very disrespectful and unexpected considering that people go to a restaurant to enjoy the experience and service. I would not recommend this restaurant because the manager is very rude and disrespectful and since he's a boss, he is setting a very bad example for other employees.
Share this article
Related Posts