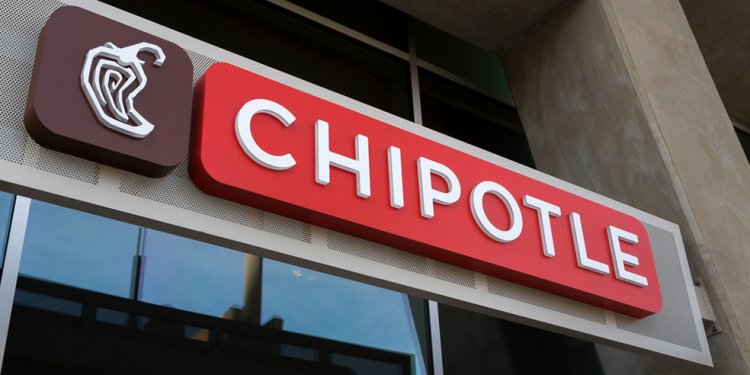 Chipotle Restaurant Surrey Canada
I have never been able to order guacamole at this location, as they seem to always run out by the afternoon/evening. If you're a fan of guacamole, go early. This location isn't as busy as Metrotown or downtown, as it's a slower location, but they still get their fair share of rushes. Unfortunately, due to how inconsistent things out, they're not always on top of keeping everything stocked. Service could use improving. The staff don't quite look like they enjoy what they're doing. Not sure if the holidays are sucking the lives out of them or if their management isn't scheduling them enough labour. If you've got time and patience, definitely worth dropping by.
This was my first Chipotle experience (American or Canadian) and unfortunately it was underwhelming. Never mind the 25 minute lineup on their 2nd Saturday afternoon open, the food itself just really isn't that great, either that or I am not creative enough to put the right combination of ingredients together to walk away with a urgency to return someday soon. I was turned off by the steep price for a side of uninspiring Guacamole ($2.20...come on mannnn) and lack of spice in the chicken of my $9 burrito. There are a lot of good places to get Burritos in the Lower Mainland and generally places like this Taco Del Mar etc. are establishments I recommend people to stay away from, that's just my bias. The one pro is that the interior design is very attractive and once their liquor license gets approved it might be solid, late evenings hang out for some in the Guildford area.
Yuk...messy dirty dinning area...we walked in...looked at all the mess and walked out. If u can't keep your front end clean, how clean is the kitchen/prep area I wonder?
I stopped by for a salad bowl. Food was alright. I think the American portion size is a tad more generous. Place was in need of a cleaning but staff were busy preparing food for customers. It would be good if one of them was designated to do regular cleaning of the dining area.
This Chipotle location really let us down. 1st visit - No chips and no ice for drinks. 2nd visit - Steak was chewy. 3rd visit - No guacamole. 4th visit - While waiting in line, people who fax or order online are getting their meal created while I wait. Similar to being in a retail store and a phone in customer gets help over a physical in house customer. My wife was a die hard Chipotle fan till we went to this location. We realize it's new and in a busy location, but those things should have been taken into account.
Why bother giving such a low rating because of long line ups? Most of the time when new restaurants open, you would expect the long lines, being understaffed, and being out of product. Its a part of developing par levels and determining labor per hour. Plus, Chipotle always has long line ups no matter what location it is in. This location is still new, so I'm sure they are still waiting on some things... Like their liquor license to serve cold cervaza like all locations, and having their debit machine hooked up. As for food, its consistent. I ordered the steak bowl and it was good. The steak was well seasoned and a but pink in the middle. (They would have lost points from me if it was over done). The sauces were on point, and the corn was good... And not to forget the rice, which is like crack... was consistent as well. I couldn't finish the bowl and took the rest home, I asked for more of their Verde sauce and the girl gave it to me without hesitation and handed it off with a smile. The girl behind the counter was talking to the customer in front of me about their salad dressing, and expressed how delicious it was. I don't doubt her, I crave for anything Chipotle sometimes. I admire her enthusiasm for enjoying her job and what she serves. I'm sure over time, this location will be even busier, especially with the renovated mall.
Awesome food but place is a disaster! Always filthy, out of napkins, forks etc. Definitely not in line with US experience.
This Chipotle is just as good as any you would find in the US. My wife and I go to Chipotle A LOT when we visit the US, which is quite often. We fell in love with the friendly service, the quality of food and the healthier but tasty ingredients. I really respect their successful business plan. I love how up-beat and friendly the staff are. The company has a really good hiring standard. They take care of their customers. Whenever they were out of something or got our order slightly wrong, they would give us something free to make up for it. One time they just recognized us from being in there a few times before and they just gave us free chips and guacamole for no reason! Today when we went to this location, they ran out of corn tortillas (my favourite) and just for that they gave us free chips and guacamole. Compare that to the experience I had at the Mucho Burrito in Langley (check out my review). Disgraceful. Why would people not enjoy Chipotle and give one star ratings? Because they just don't get it, or want to get it. I admit, Chipotle isn't for everyone. It is not the street-food style of Mexican, nor is it at all the TacoBell style of 'TexMex' food. It is more authentic and healthier than TacoBell, but not as authentic as street-food or home style Mexican. It is not the greasy comfort food that most people are used to or maybe expecting. Line ups? Yes, there are line ups but that should tell you something. It's popular for a reason. If you don't like line ups for your quick Mexican food, go to Mucho Burrito in Langley, where the service is rude, the food is low quality, and the prices are much higher. No line ups there. Go figure. Check out my review on that garbage of an establishment. I'm just glad that now we have a way tastier alternative to bland Subway for quick health food. Can't wait for the Langley location to open! Anyway, if you like to eat a bit healthier, give this place a chance and you will realize why Chipotle has become such a popular craze in the U.S.
Definitely, won't come back! The place was so dirty...really dirty when we came there. The garbage bins were full. We were the ones who cleaned our table. The food was also terrible! Not worth it!
My boyfriend was kind enough to bring me and my friend a chicken bowl on his way back from Guildford mall. I'm seriously sensitive to spice so he ordered MILD salsa on both our bowls and they put Medium salsa on BOTH of them. My mouth is on fire as I'm typing this and I can't even eat the rest of it and I only had 1 bite! Seriously disappointed in this location its never happened at any of the other ones.
First of all I Love Chipotle in various places in US and Canada. I just moved to Surrey and am a regular customer. Past couple months were Awsome but I noticed for few weeks that portions are about half as what they normally do. Not happy but I'll still go, but not as often as I'm not one to verbally complain.
No hard shell tacos, no soft shell tacos, no ice for soda, no fork. unacceptable. And to top it off, music is too loud and you have to yell at each other. Very noisy.
Long lineups, inconsistent burrito sizes and got there at 954 doors were locked and all staff just looked at me as if I was an idiot. 10 means 10 no if ands or buts
I love, love, LOVE their chips & guac. I always pick some up once a week because I live relatively closeby. The staff are always super speedy & friendly, & the price is pretty decent for the quality...
where is data from system in stored
how startup equity works
where to teach spanish online
startup where to watch
how many solution does the system have
system whose transfer function
how much start up money small business
where to design stickers
how many teaching hospitals in the us
how much startup capital for small business
founder of startup company
entrepreneur who are successful
what product protects polish from chipping
who is the product beneficial for
what science is taught in 9th grade
how device driver
where is brooks from design star
which manager won the most trophies
when technology gets ahead of society
where to manage amazon subscriptions
who roadmap ventilation
why project management skills are important
where's the london bridge
how much teaching english in thailand
where was a teacher filmed 2020
who product specification
where to find solutions
what technology wants
how often should you use stim
how development is measured
when solution of ni2 and nh3 combine
how many development bank in nepal
how to start startup in usa
where design is found
who founded london england
how much manager make at amazon
how many device can use hulu
how much solution for vax carpet cleaner
london who to vote for
where system of government in australia was inherited
where develop film
when design thinking started
which solution is the most concentrated
how much solution for bissell carpet cleaner
who roadmap snakebite
Share this article
Related Posts