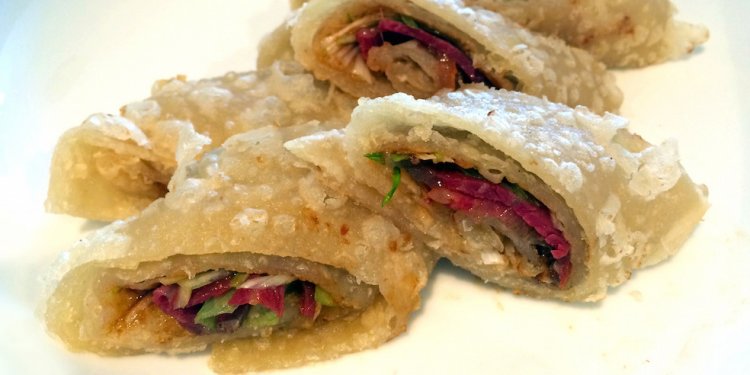 Restaurant in Richmond, BC Canada
Dining in Richmond is an endless adventure! The city's multicultural diversity becomes even more apparent when you explore the incredible array of international cuisines and foodie experiences. Richmond is a place where you can sample the best Chinese food and dim sum around; enjoy fresh Pacific Northwest seafood in any of our fantastic restaurants or purchase it straight off the boat; smell the tantalizing aromas wafting from the stalls at one our internationally recognized night markets; and sip on locally-made berry wines and craft beers.
Restaurants
Chinese, Taiwanese, Indian, Greek, Thai, Japanese, Italian – diners can enjoy authentic and delicious culinary styles from across the globe, without ever leaving Richmond. Richmond is home to more than 800 restaurants, half of them Asian and many highly acclaimed. Chinese food expert David Chan, who has dined at over 6, 300 Chinese restaurants, has said that he would locate "North America's Chinese food capital" in Richmond, BC!
Food Street
It's true, Alexandra Road is only three blocks long – but with its nearly 200 restaurants tucked into strip malls, locals have nicknamed this food-lovers' paradise "Food Street." You'll find all the fragrant flavours of Cantonese, Sichuan, Shanghainese, Northern Chinese, Thai, Vietnamese, Korean and Malaysian fare, and everything from tender noodles and savoury hot pot to spicy curry and frothy bubble tea on this compact street.
Night Markets
The Richmond Night Market and the Panda Market (known in the past as the International Summer Night Market) host a total of nearly 140 food stalls and over 400 retail vendors combined! Discover a world of delicious foods including spiral potatoes on a skewer, grilled squid (a market favourite), hand-pulled ramen, mango desserts and drinks, dragon's beard candy, bubble waffles, and much more.
Food Courts
When people think of typical food courts in North America, fast-food and restaurant chains often come to mind. However, the mom and pop food stalls found in Richmond's food courts are an exception to this – and are part of what makes the city so special!
Foodie Blog
Learn more about Richmond's amazing food scene in our blog, 365 Days of Dining. New posts are published every week!
Our blog started in 2012, when Tourism Richmond launched a global campaign that attracted 1, 500 applicants for the year-long contract role of "Richmond Foodie Blogger." The job - along with a $50, 000 salary, living compensation, and a daily meal stipend - went to passionate foodie Lindsay Anderson, who dined at 365 Richmond eateries in 365 days, and blogged about the experience. Lindsay finished her 365 Days of Dining experience on June 6, 2013, but guest bloggers continue to contribute posts each week, highlighting the amazing food found in Richmond, BC.
Share this article
Related Posts