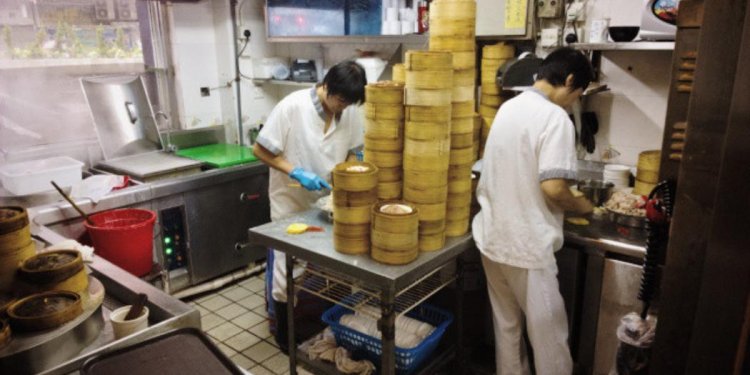 Michelin restaurants Canada
Let's face it: Canada isn't exactly known for its haute cuisine. Our namesake dishes include fried potatoes soaked in gravy and cheese curds, elbow macaroni doused in neon powdered cheese sauce and something called "Figgy Duff."
Canadian restaurants rarely make U.K.-based industry magazine Restaurant's influential World's 50 Best Restaurants list, and no homegrown eatery has cracked the list's top 50 since 2003. The Michelin Guide – the most influential restaurant rating system in the world – doesn't even bother with us. It's not just that we aren't home to a single restaurant boasting a much-coveted star; the Guide doesn't even send inspectors to Canada. For years, we've been assumed to be a lost cause by the international gourmet food community.
When Anthony Bourdain visited Toronto in 2012 to film a segment for his former show The Layover, he had some thoughts on what the city could do to become an internationally recognized food mecca: "Maybe you just need a good slogan. Maybe you already had it. Hogtown. Hogtown, eh?" The advice seemed less aspirational and more of a blunt suggestion that, perhaps, we should just come to terms with the fact that there's not much to be done about our culinary status. We are what we are, and there's a lot we'll never be.
However, things have changed since Bourdain's visit. In just four years, Toronto's food scene, which used to boast only a handful of must-eat restaurants, is now so full of them it's hard to keep up. Several international stars opened outposts in the city, including Daniel Boulud with The Four Seasons' Cafe Boulud and David Chang with Momofuku. But, more importantly, Canadian chefs have been stepping up to the plate, as well.
As for Kriss and Burns, they think Canada's just fine without the massive influence of the Guide. It's absence has allowed our cuisine and restaurant culture to grow in a more modern, eclectic way than those cities who focus on catering to Michelin's often old school, white tablecloth version of fine dining. "Toronto's scene is more about chef-driven restaurants. They don't have to focus on French-style service or spend $10, 000 a month on linen service, " says Burns. "Walking into a fine dining restaurant can mean many things now."
When our chefs leave for Europe or Asia to get culinary experience at the world's best restaurants, they bring back a diverse outlook and set of skills. A great chef doesn't spend their entire career in Canada, and Burns argues that's a positive rather than a cause for concern. "Exposure to outside cultures is so important. How else will you find about new ingredients unless you travel?"
Toronto isn't the only city with good food and no Guide to match. "Los Angeles is another great example – there's not much fine dining there, but there are so many amazing restaurants. How do you rate that?" asks Burns. Michelin stopped visiting L.A. in 2010, prompting many food columnists to declare that the city was being "snubbed" when Washington got its own book.
"Everyone asks if I wish Michelin was here, " says Kriss, whose restaurant is one of the few Canadian establishments industry insiders speculate could be worthy of a star. "No, I just hope my restaurant is full every night and we have happy customers and happy staff. If Michelin comes – great. If they don't come – it's still great."
Share this article
Related Posts