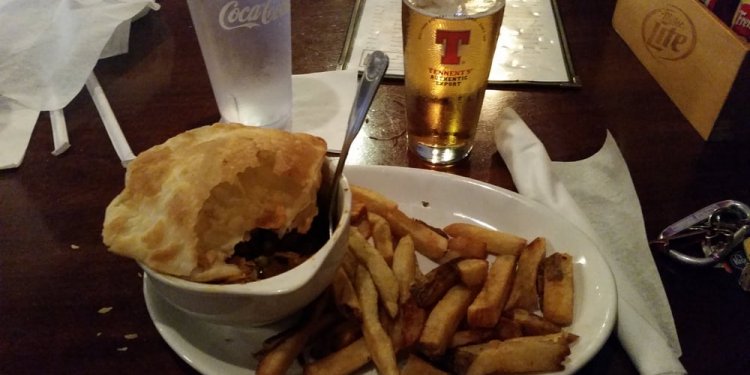 British Bulldog Pub Columbia SC
The holiday season is almost upon us and we continue to strive to bring you the best in soccer, rugby, football and entertainment.
Long time Columbia musician Jim Leblanc returns to on Friday, November 11. Jim has a great following and a huge catalogue of songs to satisfy his fans.
Jon Rooks takes the stage on Saturday, November 12. This dynamic guitarist has twice won SC entertainer of the year and is building up a nice following at the Bulldog.
Octopus Jones returns to the Bulldog on Friday, November 25. This exciting five piece band who are based in Myrtle Beach, are one of the leaders of the indie music scene. They have played the House of Blues on two occasions and are drawing interest on a national level. Make sure you catch them before they truly take off.
The Bulldog will open its doors at 4:00pm on Thanksgiving Day so that the staff can enjoy the day with their families. We plan to have some great specials lined up to help you see out Thanksgiving in style.
With holiday season about to go into full swing, the Bulldog side room is available for your office or family party. Please call early in order to make a reservation as it looks as though it's going to be a very popular location for the holiday celebrations. Call Mike Held at 227-8198 for more details.
The British Bulldog has recently unveiled its new catering menu. We can cater to parties both large and small with our delicious selections. Call Damian at 227-8198 to discuss your catering needs for any occasion.
The pub is currently working on a number of ideas for the holiday season we will be providing more details in our next newsletter.
Don't forget to check our website often at thebritishbulldogpub.com or follow us on and .
We always have daily drinks specials and don't forget our food is hand made from fresh ingredients!
Keep Calm and Carry On
Bully
LOCAL MUSIC SPOTLIGHT
The British Bulldog always endeavors to support local musicians. Don Russo is well known around the Columbia music scene. Don's song catalogue is an extensive and varied mix of contemporary and classic hits. Don is creating quite a following… Catch Don at the pub.
SYR made their pub debut in early June. This young up and coming local band play a variety of acoustic Irish traditional as well as Irish rock.
Share this article
Related Posts