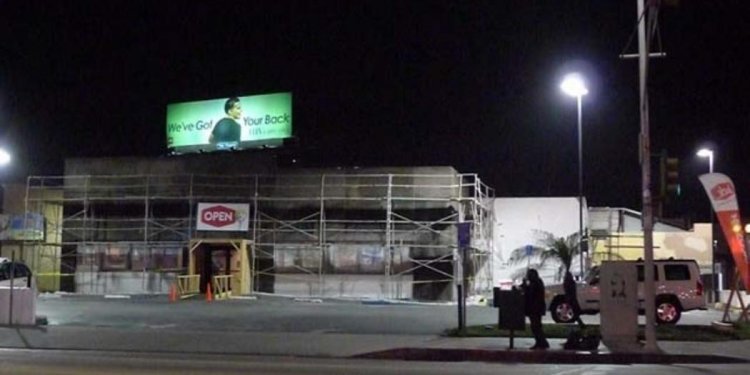 Worst fast food restaurants in Canada

There was a lot of buzz last year when Tyson Gay confessed over his preference for fast food.
Even Usain Bolt was eating McDonald Chicken McNuggets in Beijing.
David Oliver's recent experience in Beijing claims the fast food saved his health and made him perform when it counted. Here is a recent quote on Daily Telegraph:
"A lot of things went wrong for me in Beijing. I was sick for 10 days with the food, which knocked me out of training, " Oliver said in Sydney yesterday, sparing us the details.
"From there, I got on 'the plan' and ate McDonald's and I was healthy from there. My body knows how to get what it needs out of those golden arches and I was fine from there."
Are they sending the wrong message?
Recently, I had no choice but to eat at McDonald's during a business trip. I had 2 Egg-Sausage-Cheese-McGriddle sandwiches for breakfast and a medium orange juice. Here is the breakdown:
each Egg-Sausage-Cheese-McGriddle sandwich: 530 Calories, 44g Carbs (47%), 20g Protein (21%), 29g fat (31%)
Medium Orange Juice: 210 Calories, 17g Carbs, 0g Protein, 0g fat
If you add the 3 items above, that's 55% Carbs, 18% Protein, and 26% Fat! Total caloric intake was 1270 food Calories (or kCal). No wonder North America has an obesity problem!
I think it's alright to eat at fast food restaurants when you have no other choice, but there certainly are some smarter choices. It sure beats starving and being hungry (and grumpy). The 4 key things to keep in mind with fast food are calories, fat, sugar, sodium content.
If you must eat at fast food restaurants, here are some tips and guidelines:
avoid soft drinks. Drink regular or carbonated water or club soda. If you love soft drinks and are desperate to cut calories, mix half of the regular soda with diet soda just to avoid the extra calories from sugar.
order 2 regular burgers (i.e Quarterpounders instead of Big Macs), and use one bun to soak up the grease from both patties, to make one double burger.
add as much veggies as possible, especially at Subway or salad bars.
watch the dressings and mayo for hidden fat content. Try lemon or lime juice.
if you want to avoid Nitrites, choose turkey breast or roast beef instead of ham, salami, pepperoni or cold cuts.
Here was last year's report from keepcanadaslim.com. Lunch will never be the same again.
Top 10 Worst fast foods in Canada
A&W took two of the top three spots in Keep Canada Slim's 2008 Worst Fast Foods in Canada competition, announced today. A&W's aptly named "Chubby Chicken Dinner, " won the Worst Dinner/Lunch Award, while their large Chocolate Milkshake won in the Worst Drink category. A&W narrowly missed a sweep when their Deluxe Bacon & Eggs finished third in the Worst Breakfast category behind Burger King's Enormous Omelette Sandwich.
Burger King topped the list with 4 awards followed by A&W with 3, Wendy's, Harvey's and Subway with two each. McDonalds, KFC and Taco Bell rounded out the list with one award each. Subway and KFC also received special dishonorable mentions.
Keep Canada Slim (KCS) President Lee Fairbanks said the awards were created to focus attention on food choices. "We are asking these companies to remove these foods from their menu, " said KCS President Lee Fairbanks. "No Canadian should be encouraged to eat them. In the meantime we urge Canadians to boycott these items by refusing to purchase them."
Top 10 Worst Fast Food Dinner and Lunch
The Chubby Chicken Dinner clocked in at 1230 calories with a whopping 68 grams of fat and 3180 mg of sodium. In second place in the Dinner/Lunch category, Wendy's Triple Everything with Cheese offers 980 calories, 60 grams of fat and 2010 mg of sodium. Third place went to KFC's Poutine with 970 calories, 54 grams of fat and 2610 mg of sodium.
Rounding out the Top Ten list for Lunch/Dinner are: 4 – Wendy's Baconator (8); 5 – Burger King Poutine (7); 6 – Burger King Original Double Whopper (850-51-990); 7 – A&W Grandpa Burger with Cheese (7); 8 – Taco Bell Fiesta Taco Salad (8); 9 – Subway 6-inch Double ColdCut Trio (6); 10 – Subway 6-inch Double BMT (6).
Share this article
Related Posts