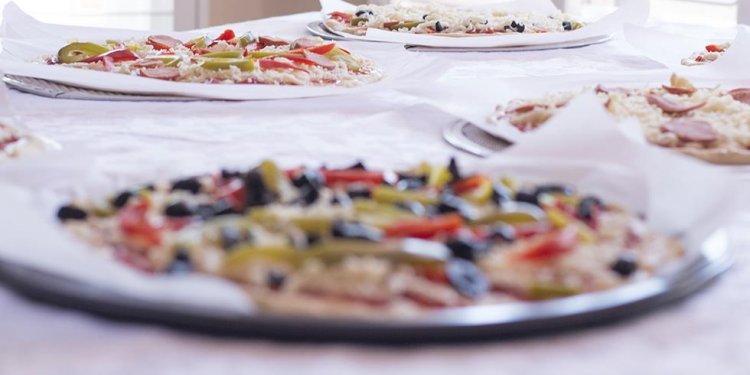 Pizza Hut franchise Canada
The Quick Service Restaurant (QSR) industry is growing at +3%. Within QSR, the Pizza Category is worth $2.5 Billion and represents a 12% share (source: The NPD Group, Crest Data YE Aug'11). 90% of Canadians eat Pizza at least once a month (Source: Technomic, 2011).
Why Pizza Hut?
Pizza Hut is the most recognized pizza chain in Canada (source: Brand Image Tracker, Q3, 2011) and outspends the competition in media (source: Nielsen Media Research 2011) with flexible marketing structure that funds national activities and local opportunities.
Pizza Hut is rated highest for "great tasting food" (source: Brand Image Tracker, Q3, 2011) with an innovative menu including Pan Pizza, Stuffed Crust Pizza, Tuscani Pasta and WingStreet Wings.
Pizza Hut believes that building and sustaining strong relationships with franchisees is key in driving excellence and growing profitable businesses. We have a strong recognition culture where everyone counts and love to celebrate the achievements of others and have lots of fun doing it!
What qualifications does Pizza Hut look for in a franchise applicant?
Pizza Hut seeks businesses or individuals who have a belief in the brand combined with an entrepreneurial spirit, proven management track record, a high level of commitment to customer service, the financial investment required, commitment to be involved in the business and to the Pizza Hut way of doing business, and a vision and enthusiasm for the long-term growth of their business.
Can Owners of other franchises qualify for a Pizza Hut franchise?
Owners of other franchise operations can qualify for a Pizza Hut franchise, provided that they are not in a competing food business (for example, restaurants featuring quick service or similar menu items).
How much does it cost to become a Pizza Hut franchisee?
The investment required to open a Pizza Hut restaurant varies, depending on the cost of the site, the type of unit, and whether you are constructing a new unit or purchasing a franchise for an existing unit.
In Short, the Financial requirements are:
Initial Franchise Fee and Application Fee: $35, 850
Working Capital: $150, 000 single unit or $350, 000 multi-unit
Net Worth Required: $500, 000 single unit or $750, 000 for multi-units
What do I get in return for my investment?
As a Pizza Hut Franchisee, you will enjoy the satisfaction and rewards of owning your own business. But you'll also enjoy the ongoing benefits of an established global brand that has a system for product innovation, preparing, marketing, and selling food products. In addition, you will also receive Pizza Hut's specifications, know-how, other confidential and proprietary information.
Share this article
Related Posts