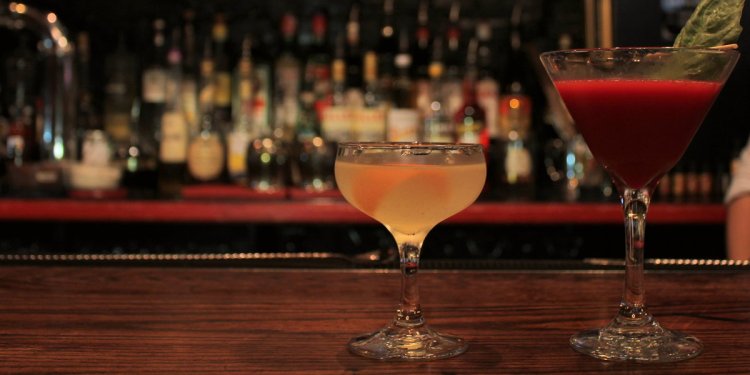 Bars in Montreal Canada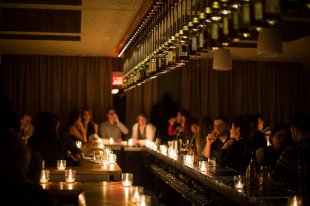 Montrealers are desperately awaiting terrasse drinking season, but that doesn't mean this city does not have its fair share of bars to entertain you now. Some of the most happening bars mix it up exclusively on the inside. This is probably why their interiors are particularly chic. Whether it`s a boys night out or just an excuse to drink the best cocktails in Montreal with the girls, whatever the reason these bars have a killer night life scene to check out more than once in your life time.
Big In Japan-Bar
3723 Boulevard Saint-Laurent, Montréal, QC, H2X 2V7
Montreal's speakeasy inspired bar is located on the corner of St-Laurent and Rachel between a restaurant and a store. Recognizable only by its big red door, the fact that it is difficult to find is part of the charm. Discover candle lighting over a long wooden bar, a large hanging whiskey rack and the variety of delicious drinks they have to offer – also available by the punch bowl.
Pullman
3424 Avenue du Parc, Montréal, QC, H2X 2H5
Situated next to the Quartier des Spectacles, Pullman is one of Montreal's best known wine bars. Built in a three-story townhouse, this will turn up the sophistication level of your night out. Be sure to take notice of the gorgeous wine glass chandelier!
Apt. 200
3643 St. Laurent, Montreal, QC, H2X 2V5
This bar boasts a very unique eclectic looking interior and, as the name suggests, it is modeled after an apartment. There's a den, bedroom, living room, etc. They also offer retro arcade games, a pool table and table top hockey.
Burgundy Lion
2496 Rue Notre-Dame Ouest, Montréal, QC, H3J 1N5
Burgundy Lion is a six year old all things English pub on Notre Dame, an area growing in popularity with Montreal foodies. They have one of the largest whiskey collections in Quebec of which you can sample with their tasting set, including three different glasses of selected whiskey. It`s a great place to do a birthday dinner and then let the party carry over to the bar.
Santos
191 Rue Saint Paul Ouest, Montréal, QC H2Y 1Z5
Word on the streets is that Santos is becoming the perfect spot for a girl's night out, especially since every Tuesday, this Spanish tapas bar dedicates one night per week to all the ladies. However, its chic ambiance is still right for the weekenders.
Le Lab
1351 Rachel, Est, Montréal, H2J 2K2
This is the best kind of chemistry there is out there. Le Lab mixes its own homemade syrups and liquors to create their specialized cocktails. While it may be on the pricier side, you'll at least get a drink and a show. The bartenders add more than just a savoir-faire to their mixing. Juggling skills will be sure to entertain your party.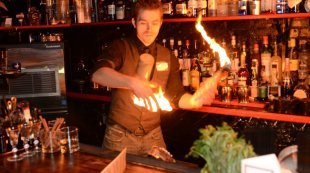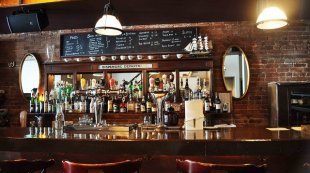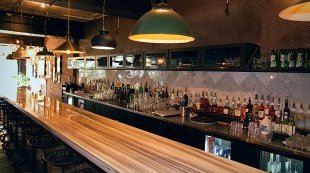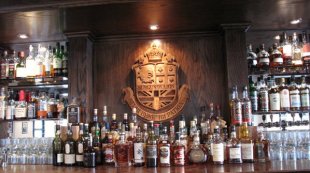 Share this article
Related Posts