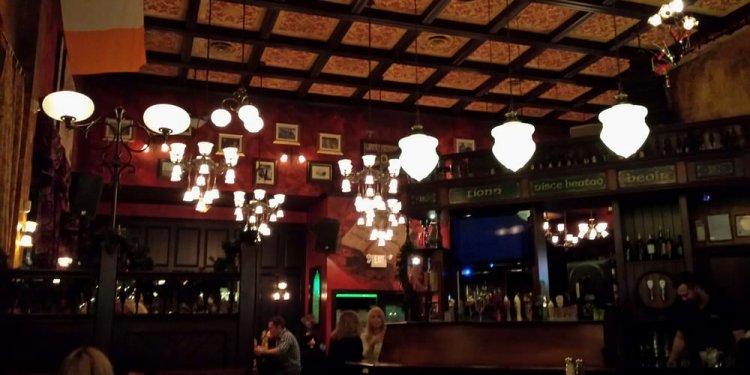 Protein Bars Surrey Canada
A delicious, post-workout bar packed with 15 grams of complete, plant-based protein, Vega Sport Protein Bar is formulated to strengthen and regenerate muscles. Like Performance Protein, Vega Sport Protein Bars feature SaviSeeds, a rich, plant-based source of the amino acid tryptophan and Omega 3s.
Enjoy Vega Sport Protein Bars after training or use it as a delicious protein-supplementing snack.
Available in Chocolate Coconut and Chocolate SaviSeed flavors.
Features
If you're searching for a post-workout protein boost, Vega Sport Protein Bars are a good choice.*
15 grams protein
Complete, multisource plant-based protein from whole grain brown rice and pea protein give your muscles the protein they need.*
2.5 grams BCAAs
Branched Chain Amino Acids (BCAAs) help to transition your muscles from a catabolic (breaking muscle down during exercise) to anabolic (rebuilding) stage. Each bar contains 2.5 grams of plant-based BCAAs.*
2 grams glutamine
Glutamine is an amino acid that not only helps to rebuild muscle tissue, but also helps to support your immune system after periods of physical stress (like working out).*
Ingredients
Give your muscles the protein they crave. Potentially recharge and repair with Vega Sport Protein Bar post-workout.*
15 grams complete, multisource, plant-based protein
2 grams glutamine
1 gram Omega-3
SaviSeed (sacha inchi) oil
Directions
Take anytime. Use in conjunction with Vega Sport Recovery Accelerator.*
*Disclaimer
These statements have not been evaluated by Health Canada or the FDA. This product is not intended to diagnose, treat, cure, or prevent any disease.
VEGA SPORT PROTEIN BAR
Nutrition Facts
Serving Size: 1 Bar (60 g)
Servings per Container: 12
Calories
240
Calories from Fat
80
Total Fat
8 g
12%
Saturated Fat
4 g
20%
Trans Fat
0 g
0%
Cholesterol
0 mg
Sodium
65 mg
3%
Total Carbohydrates
30 g
10%
Dietary Fiber
16%
Sugars
18 g
Protein
15 g
Vitamin A
Vitamin C
2%
Calcium
4%
Iron

* Percent daily values are based on a 2000 calorie diet
† Daily Value not established
Note: Serving Sizes are rounded to the nearest whole serving
Other Ingredients: Complete protein blend (sprouted whole grain brown rice protein, pea protein), dark chocolate coating (organic evaporated cane sugar, chocolate liquor, cocoa butter, sunflower lecithin, vanilla), EnergySource (grape juice, natural rice dextrins), inulin (from chicory root), sorghum syrup, dried coconut, dates, pumpkin seed butter, sorghum crisps (sorghum, rice, tapioca, evaporated cane sugar, quinoa, guar gum, salt), Vega SaviSeed (sacha inchi seeds), cocoa powder, natural coconut flavor.
Warning: May contain milk, peanuts, tree nuts, sesame, and soy. May also contain fruit pit or nut shell pieces. Vega Sport Protein Bars are plant-based and formulated without gluten, artificial flavors, colors or sweeteners.
Customer Reviews
Love the Choc-Mint Review by ML I haven't had the other Vega bars b/c I need at least 50 g of protein a day (women typically need 50g, men 60g when not exercising - more if working out), so I use this to give me an easy 15 g, and a healthy energy boost post-lunch. Great fast lunch option Review by Tigger When I need a fast power lunch, I eat 1 Vega sports bar, and I'm good to go the rest of the day.
Great substitute if I don't want the liquid form of Vega protein and want to feel full in my tummy from solid food.
So Good! Review by Derek I love to eat these with my morning coffee; they're super delicious and healthy...so I can justify basically eating a brownie for breakfast. Nothin' wrong with that! (Posted on 6/9/2015)* Love the mint ones, great for busy lives Review by Roxanne These are very tasty and even my teens love them. So much healthier than regular snack bars, and for a woman to get extra protein that is easy to digest is always welcome. I always carry one in my bag for those days I don't have time to pack a snack and would get super hungry and end up eating something unhealthy and feeling rotten. Tasty and Full of Protein! Review by Christi I've only had the chocolate peanut butter but it is by far the best tasting bar I have had that has 15+ grams of protein. Other bars taste chalky, but this is smooth and not dry at all. It tastes like a treat! I wish it had less carbs per bar, but it's worth it to get 15g of protein in a snack that tastes so good! Fantastic Product with a high protein element Review by Jennifer Marie Love this product but would be interested in the other options. I'm not supposed to have peanuts and the mint is the best option for those with upset stomachs. The coconut one is also quite nice. Great protein bars! Review by Kneshca Love the taste, love the texture of the bars. You can really feel the plant based substances within the bar, and the immediate build up of energy. Love them. Very good! Review by Frédérique Healthy and taste good, love it. (Posted on 2/9/2014)*
Testimonials / Success Stories Not Necessarily Typical - (The results described in the testimonials above, and elsewhere on this site, do not necessarily describe the typical or average results, and should not be taken as such. Your results may differ greatly.) See also: Testimonial Disclaimer
self made millionaire books
forbes self made
self made millionaire women
home made self rising flour
motivation self made quotes
becoming a self made millionaire
self-made real estate millionaires
self made real estate millionaires
self made gym near me
larkin poe self made man review
other words for self made
abh self made palette
self made episodes
self made t shirt design
self made training facility columbus
self made actors
self made training facility oceanside
self made album
self made people
the self made man statue
self made mann co supply crate key
self made training facility san marcos
self made palette anastasia
self made t-shirt designs
self made decal
pound cake made with self-rising flour
rick ross self made 4
self made man statue amazon
bryson tiller self made lyrics
self made dildos
pound cake made with self rising flour
self made woman statue
self made key tf2
rocko self made download
is kylie jenner a self-made billionaire
self made octavia spencer
self made tattoo talbott tn
selfmade object
prime dent dental chemical self cure composite kit 15gm/15gm & bonding usa made
self made birthday cards
how to become a self-made millionaire with no money
forbes self made billionaires
three stooges self made maids
Share this article
Related Posts