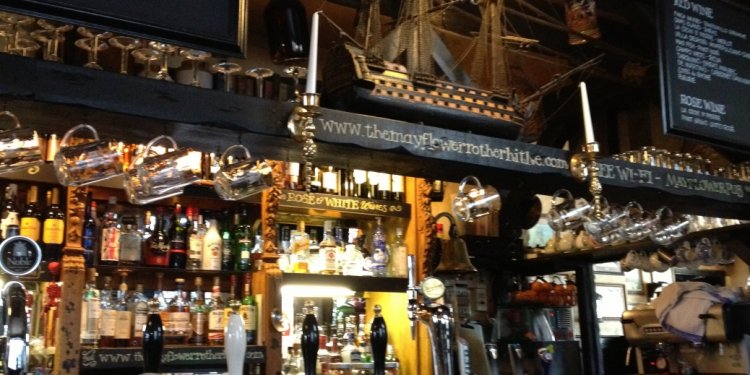 London, Canada Restaurant
Cuisine:Chinese, Vietnamese
Mon-Fri 11am-9pm Sat 12pm-9pm
Lunch Buffet Mon-Fri 11am-2:30pm * Dinner Buffet Fri-Sat 5pm-8:30pm
Links:*
Atmosphere: The Little Canada location of Caravelle Restaurant is located in an old and faded strip mall on Little Canada Road, about 1/4 mile from Rice Street. The dining room has several vinyl-clothed tables, including a handful that are round and can seat six. There are a couple of Chinese lanterns suspended from the ceiling but that is the only hint given aware by the decor that this is an Asian restaurnt and not a diner straight out of the 90's.
Menu: Appetizers at Caravelle include Vietnamese Eggrolls, Vegetarian Eggrolls, Chicken Wings, Teriyaki Chicken, Oyster Wings, Szechuan Wings, Sugar Puffs, Cream Cheese Wontons, Fried Meat Wontons, BBQ Pork, Steamed Vegetable Dumpling, Pork Dumplings, Shrimp Spring Roll, Pork Spring Roll, Chicken Spring Roll, Shrimp Toasts, and Butterfly Shrimp.
Soups include Wonton, Egg Flower, Vegetable, Hot & Sour, House Seafood Soup.
Chop Suey, Chow Fun and Fried Rice options include Vegetable, Chicken, Pork, Beef and Shrimp.
Entrees include your choice of chicken, shrimp, beef or pork with Sesame, Curry, Kung Pao, Garlic Sauce, Egg Four Young, Sweet & Sour, Moo Shu, Lomein, Twice Cooked Pork, Ta Chien Chicken, Hunan Beef, Beef Szechuan Style, Vietnamese Hot Chicken, Tong Ting Shrimp.
Caravelle House Specialties include Caravelle Special Delight, Seafood Delight, Diamond Head War Bar (shrimp, scallops, beef, chicken, roast pork, sauteed with diced Chinese veggies), Triple Delight, Happy Family, Mongolian Beef, Ginger Chicken, General Tso's Chicken, Chicken in Black Bean Sauce, Pineapple Chicken, Orange Beef or Chicken, Beef with Potato in Oyster Sauce, Shrimp with Black Bean Sauce, Salted Pepper Jumbo Shrimp, Beef Green Bean, Vietnamese Hot Spicy Beef, Chicken Broccoli, Moo Goo Gai Pan, Chicken Almond Ding, Chicken Cashew, Lemon Chicken, Beef Pepper Steak with Tomato, Beef with Broccoli, Eight Immortal Beef, Shrimp in Lobster Sauce, Shrimp Chinese Vegetable, Shrimp Almond Ding, and Chicken with Vegetables.
Vietnamese specialties at Caravelle include Vermicelli Bowl (choice of beef, chicken, or shrimp), Saigon Noodle Soup, and Pho (beef, beef meatballs, chicken and vegetarian).
Price guide: Appetizers $4-6 Entrees $8-12
What we ordered: We started with an order of Oyster Wings. This was an order of eight giant, crispy wings covered with a sweet vinegary sauce that was unlike any oyster sauce I have had before. I liked these but I wouldn't call them oyster wings.
For our entrees we tried the Crunchy Sesame Shrimp, which I thought was great. The shrimp were quite large and butterflied before being battered and deep fried and there was a pretty big serving of them overall. The sauce was a tangy and slightly sweet sesame sauce
The Lemon Chicken also came as a large order of crispy, heavily battered chicken pieces, bathed in a very lemony sauce. This was good but I found the sauce to be kind of boring, like it was missing a crucial ingredient. This was good only until the lemon sauce turned the breading soggy.
We also ordered the Pork Fried Rice, a heaping serving of rice with peas, carrots, scrambled egg, bean sprouts, and candied Chinese barbecue pork. Very flavorful and yummy.
Service: We were greeted with a smile and the server was very nice. We took our time looking over the menu and ordered our appetizers and later ordered our entrees. The dishes were brought out to us in the order they were prepared, which was nice so that we could try everything when it was hot and fresh.
Overall Impression: I had known of the Caravelle that used to be located on University Avenue(now closed) but I wasn't aware of the one in Little Canada until a friend told me about the lunch buffet. I am glad I stopped in and tried this place, especially glad I ordered from the menu, as the food was hot and fresh.
Share this article
Related Posts