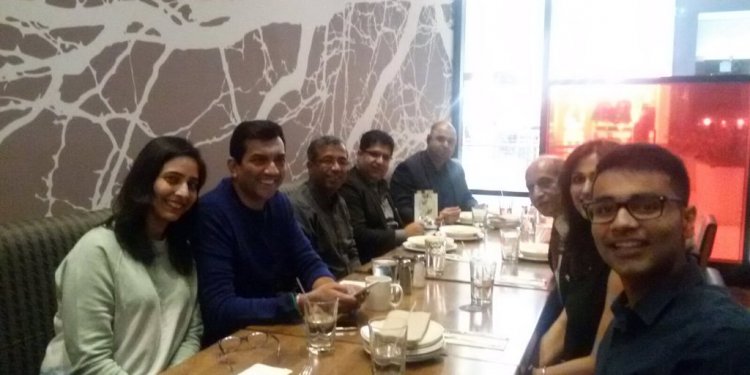 Khazana Restaurant Canada
TORONTO — Popular Indian chef and entrepreneur Sanjeev Kapoor will be launching his first eatery at Brampton in Canada in November, the official Web site of the restaurant said.
Located at Queen Street in Brampton, Southern Ontario, the Khazana restaurant is set for a two-day grand launch Nov. 2 and 3. It offers an opportunity to dine in luxury and has four exclusive dining spaces for hosting events.
"The focus of Khazana is enhanced hospitality and operational excellence. The cuisine is chef-inspired Indian food, with a contemporary dining environment, " the restaurant's Web site said.
"Our goal at Khazana is to enhance the dining experience of families and young professionals, and offer an Indian dining experience in a luxurious ambience, " it added.
Khazana offers a traditional Indian dining experience and serves Indian dishes inspired by Kapoor.
Kapoor is a popular name in Indian households and stars in the TV show "Khana Khazana" — the longest running show of its kind in Asia. It is broadcasted in 120 countries.
He launched his own channel "Food Food" in January 2011.
He has received many awards, including the Best Executive Chef of India Award and the Mercury Gold Award in Geneva, Switzerland.
Kapoor recently opened a restaurant in Muscat, which serves his many signature dishes, including 'Peru pyala' (guava and lemon juice with a hint of mint and rimmed with red chillies) and 'shaam savera' (spinach koftas filled with creamed cottage cheese and served in a tomato butter gravy).
Share this article
Related Posts