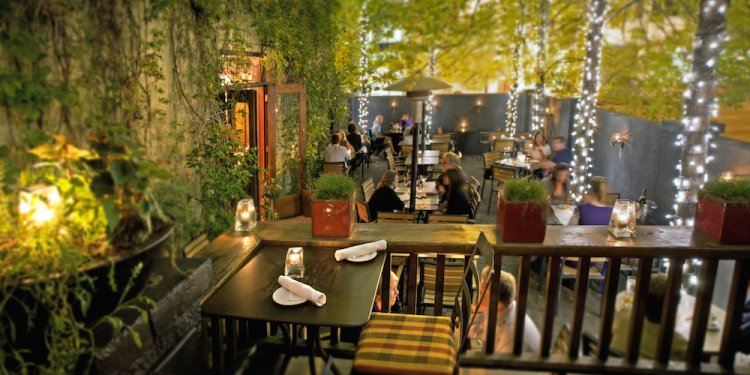 Best Restaurants in Canada
Foodies tend to know the best place to eat in their own cities, but sometimes it's nice to take a look at our home and native land on a larger plate.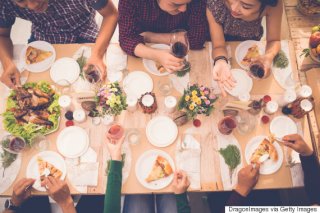 "From locally sourced ingredients, artisanal cocktails, unconventional cooking methods, to an eclectic fusion of international cuisines, restaurants across the country are setting themselves apart by offering up new and unique dining experiences that are hitting the mark with self-proclaimed foodies, " Ziv Schierau, of OpenTable Canada, said in a statement.
The list was generated through more than 300, 000 restaurant reviews by users, and each spot was given an overall score. However, you should note not all restaurants in Canada are listed on OpenTable (there are more than 1, 800), so the restaurants that you feel may be missing may not be included on the site's database.
Ontario had 45 restaurants on the list, followed by Alberta with 22, while B.C. and Quebec both had 14 on the list.
But some of the restos that ended up on the list should come as no surprise to the average foodie. Toronto's French spot Alo Restaurant, St. John's Raymonds and Eden at Rimrock Resort Hotel in Banff have all been on other top lists.
Close
The Spot: Alo Restaurant The City: Toronto The Menu: From Nova Scotia lobster to pork belly at the bar.
The Spot: Bauhaus Restaurant The City: Vancouver The Menu: From beef roulade at lunch to German classics for dinner.
The Spot: Canteen The City: Edmonton The Menu: From Arctic char to milk-braised turkey leg for dinner.
The Spot: Carben Restaurant The City: Ottawa The Menu: Corn pudding, tartare and brunch options.
The Spot: Restaurant le H4C The City: Montreal The Menu: Tandoori octopus to gin-infused lemon meringue.
The Spot: Ernest's at NAIT The City: Edmonton The Menu: Alberta lamb chop and cauliflower fritters.
The Spot: Bruce Wine Bar The City: Thornbury, Ont. The Menu: Eight pizzas and sandwiches.
The Spot: Juniper Bistro at The Juniper Hotel The City: Banff The Menu: Seafood, salads and mains starts at $24 for dinner.
The Spot: Langdon Hall Country House Hotel & Spa The City: Cambridge, Ont The Menu: A $65 prix-fixe brunch to beef tenderloin for dinner.
The Spot: Liquidity Bistro The City: Okanagan Falls, B.C. The Menu: Tofino halibut, North Okanagan chicken and whole lot of wine.
The Spot: Niko's Bistro The City: Calgary The Menu: Italian favourites like penne con vodka, pollo parmegiana and Veal scaloppini.
The Spot: The Only on King The City: London, Ont. The Menu: Snacks, seafood and duck leg confit.
The Spot: Ravine Vineyard Winery Restaurant The City: Niagara-on-the-Lake, Ont. The Menu: Porchetta, cod and beef short rib.
Share this article
Related Posts