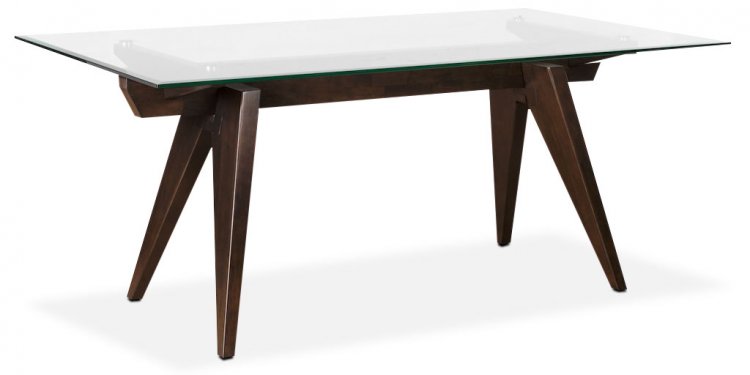 Bar Tables Canada
Using a table saw, cut one of the hollow-core doors to a 52" length and another to 50-5/8"; these will form the top of the bar table. Then cut a third door to 42" and a fourth to 40-5/8"; these will form the leg of the table.
Step 2
Because each door has been cut, you need to seal the cut ends. Start by cutting pieces of scrap wood to the length and thickness of the openings at the cut ends. Apply some glue to secure them - clamp the ends while the glue dries or just add a couple of pin nails. (You'll cover the ends later, so they don't have to be perfect.)
Step 3
Spray heavy-duty adhesive to the 52" and 50-5/8" door pieces and join them. (This glue sets immediately, so you only get one shot at this. Be careful when you're aligning the edges, and make sure you have good contact all the way around.) Repeat with the 42" and 40-5/8" door pieces.
Step 4
Stair step the pieces where they meet at the right angle and screw the top piece (consisting of the 52" and 50-5/8" slabs you glued together) to the leg piece (made from the 42" and 40-5/8" slabs).
Step 5
Now it's time to start laminating. First, cut the laminate pieces about 1/2" larger than the hollow-core door structure. Then, starting with one of the sides, spray an even layer of adhesive on the door and another layer on the laminate. Position the laminate and press into place; use a Laminate Rubber Roller to get a good seal between the laminate and the door. Next, use a router with a laminate trimming bit to trim off the excess. Repeat with the other sides on both the top and leg pieces of the structure.
Good to Know**
If the laminated edges are crooked, it's okay. As long as the surfaces are covered, you can fix the crooked edges with a router.
Step 6
Now that you have all the sides on, sand them to remove any bumps and lumps before putting on the laminate top.
Step 7
Next, add laminate to the leg piece the same way you laminated the sides: spray, position, seal, and rout. When all your laminate is in place, use a lacquer thinner on a shop rag to remove globs of glue. Repeat with the top piece.
Share this article
Related Posts