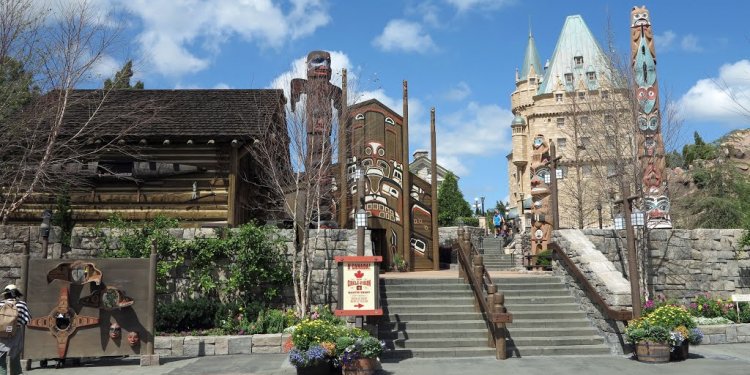 Epcot Canada Restaurant Menu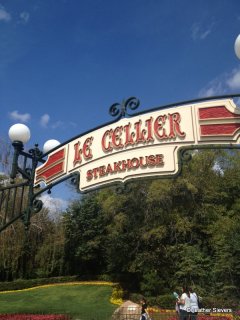 Since Le Cellier Steakhouse in Epcot's Canada Pavilion is one of my favorite places to dine, I take any change to the menu pretty seriously.
The change in the menu was pretty hotly contested by most readers who are Le Cellier fans. Those of you who routinely use the Disney Dining Plan expressed disappointment that you couldn't opt for the one credit lunch (now both lunch and dinner are "signature" meals, thus requiring two credits on the Disney Dining Plan.)
But many of you who don't use the DDP also expressed exasperation, as the prices were steep for lunch. Still others were upset that beloved items like the Le Cellier Burger didn't make the cut.
With all of this in mind, we decided to stop by Le Cellier for lunch and take a look at some of the new menu items. I was also interested to see how we felt about eating our large, most expensive meal midday, rather than in the evening.
Atmosphere
Le Cellier Steakhouse is located in the "cellar" of the chateau that you'll find in the Canada Pavilion of Epcot's World Showcase. Modeled after famed chateau-style hotels, the restaurant is themed to give you the impression that you're dining in the wine cellar.
When you arrive, you'll check in at the podium on the main thoroughfare, then proceed down the path and into the small lobby. Le Cellier has historically been a very tough ticket to get when it comes to Disney dining reservations. I'm interested to see if it will be easier to dine here now that both meals are on the expensive side.
When we entered the lobby, we noticed that there have been some new landscape portraits added to the walls.
This plaque details the history of The Group of Seven and its importance in bringing Canadian landscape art into its own.
Before the group of artists — also sometimes known as the Algonquin school — began capturing the Canadian countryside on canvas, many thought the country not worthy of artists' attention. The paintings are a welcome addition to the lobby, and really serve to further this spot as a real taste of Canada's beauty.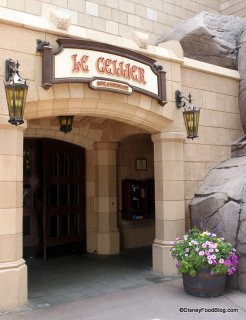 Once you leave the lobby area, you enter the small dining room, which is dark and cozy in keeping with the "cellar" theme. Thick arches, mullioned glass windows, and low light add to the ambiance.
All of the lights — in wall sconces, chandeliers, and free-standing candelabra — are fashioned to look like candles, and the effect works well. Note the understated use of the Canadian maple leaf motif here as well.
You'll also see plenty of wine caves scattered throughout the space. These house a significant number of Canadian wines in addition to other options.
I have lots of delicious things to show you, though, so let's move on to the food!
Eats
You see from the menu that the Chef continues to refine the cuisine into that of a more fine dining experience. The emphasis is on local ingredients, but with touches of Canadian specialties to add interest.
While many (myself included) are sad to see favorites like the burger missing from the menu, many other classics continue to be featured. The is still featured, but there are several new dishes here on the appetizer menu!
True to its heritage as a steakhouse, Le Cellier's top menu choices continue to be cuts of beef. Where noted, they actually feature Canadian beef, which I have always found interesting and special, setting this spot apart as unique.
However, there are other hearty cuts of meat as well, such as lamb and veal. There are fish and poultry offerings too, as well as a vegetarian pasta dish here on the entree menu.
Side dishes are split evenly between being unique options and steakhouse classics.
Our meal began with the classic and complementary Le Cellier Bread Service. Thank goodness they haven't messed with the Pretzel Breadsticks! But you will see that the sourdough and multi-grain breads are still in roll form.
The Butter, with an accent of maple sugar, was new, however…and it was truly amazing! That tiny hint of sweetness was out of this world when combined with the pretzel bread. A true salty-sweet treat to start out the meal. Loved it.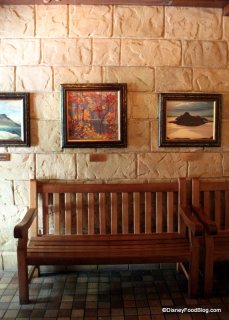 To begin our meals, my dining companion opted for the "Chef's Garden" Caesar Salad. A mixture of Baby Romaine, Brioche Croutons, Parmesan, and Boquerones (anchovies in vinegar), he enjoyed this dressed-up version of an old favorite.
The salad is huge, though, so it can probably be shared!
I opted for the Seafood Ravioli. The pasta, made in-house, contained large pieces of Lobster, Scallop, and Jumbo Lump Crab.
The Arugula garnish was a nice, biting contrast to the rich flavors of the ravioli filling. The Citrus Beurre Blanc was very good — the perfect balance between silky and bright. It's one of my favorite sauces.
In this pic, you can see those big ol' chunks of lobster in the ravioli!
Soon, we were ready for our entrees, and I know you'll never guess what I chose.
That's right! The Le Cellier Mushroom Filet Mignon! I'm so boring. But you have to understand — this is my favorite entree in all of Walt Disney World. And when I veered away from it once, I disappointed. No way I'm making that mistake again.
The Filet was perfect, as it always is, as was the Wild Mushroom Risotto which accompanied it. There was an interesting addition of Pickled Pearl Onions — a new component to the plate. I honestly didn't notice them all that much, since I was focused on that risotto.
And, of course, I ordered extra Truffle Butter Sauce as usual. If I could figure out a way to keep this and take it on the plane home with me, I totally would. (If you feel the same way, try this handy Le Cellier truffle butter sauce recipe.)
Our other entree — after much deliberation — was the Bone-in Ribeye with Roasted Garlic Butter and Fingerling Potatoes. After a not-so-great experience with the rib-eye on a previous Le Cellier visit, I was cautious. But this was actually outstanding!
The switch to the Roasted Garlic Butter from the much-too-sweet maple butter they'd been using previously on this steak was WELCOME! This is a much better compliment. Plus, the steak was on of the best I'd tasted on property! Well done, Le Cellier.
The Fingerling Potatoes were a prize as well. These were nearly french-fried in their crispiness and the flavor was impressive. We totally fought over these, so order extra if you're sharing!
For our sides, we decided to go with an old favorite, and a new addition! First up, my beloved "poutine." (Yep — it really is on the menu in quotes now.)
These savory french fries topped with a red wine reduction gravy, Canadian Cheddar (I think this is Black Diamond), and truffle salt were just as good as I'd remembered. Except the serving size was significantly smaller. Hmph. I wonder if it's still the large plate at dinner. Anyone know?
I don't really care as long as I get to eat most of them. The savory flavors are powerful, but work amazingly well together. This is absolutely one of my favorite side dishes / appetizers in the world. Not just Disney World…the whole world.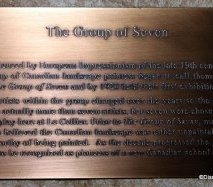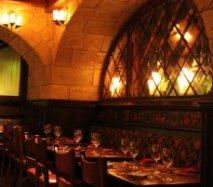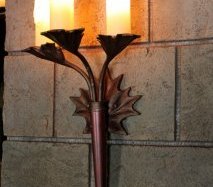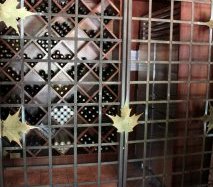 Share this article
Related Posts