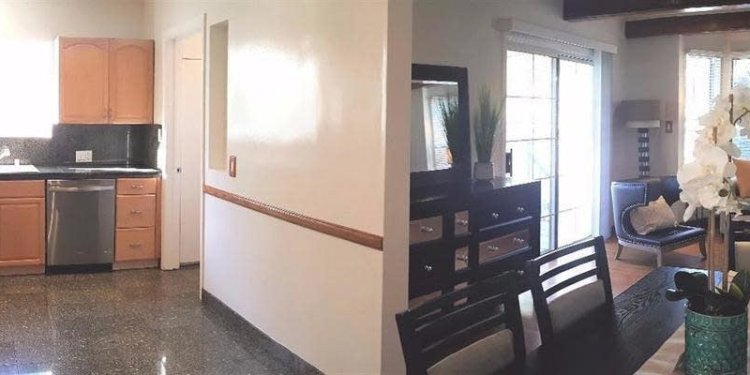 Hello Pizza La Canada
1537 Foothill Blvd
La Canada, CA 91011
(818) 790-6277
OMG - I love this place and so do my kids. It's authentic, I mom-and-pop, down-home, neighborhood pizza place that delivers consistently. Nothing more to say - you won't be sorry.
Was craving a meatball sub and found this place on Yelp. They had some pretty good reviews so naturally I decided to try it. My sub sandwich was "okay". The bread was crumbly and the meatballs didn't have enough sauce in it and found it to be slightly on the dry side. The staff here are uber nice and cordial. Maybe I'll try their pizza since it's highly advertised inside with great deals. Overall, the prices are very reasonable and worth coming. Most orders are to-go. The place is small and seems most dishes are ordered to-go. Decent parking in their lot shared by 7-11.
This place is a hidden gem in La Canada without a doubt! I can only judge based on the pizza and meatball sandwich I ate because that is all that I have tried there so far. Both are very solid and well-made indeed. Their ranch is perfect for dipping slices, trust me on this. Many pizza spots have ranch that is too ranchy for lack of a better word. This place has a creamy ranch that is perfect for dipping so please try it. Yeah, definitely try their pizza, you won't be disappointed.
This fast food place has an amazing authentic tasting Italian style pizza as well as great sandwiches. The prices are ridiculously low so it's always busy. My favorites are the pizzas, capicola, and pastrami sandwiches.
They deliver and the food is good, what more do you need to say? Well, their pizza is better than any of the chains around here and I like their sandwiches a lot. The food is consistently well-prepared.
This place was my go to place in high school when I went LCHS. I love their pizzas and sandwiches and crushed ice in their drinks. Now that I am older I bring my grandchildren here. I found a new.love here in their salads. There is a turkey avocado that's the Bomb.. Loaded with turkey and avocados and they are Always Fresh and crisp. Everyone can get food here and be happy.
This place used to be really good but recently sold to some younger guy. The day of the big thick meat packed sandwich at La Canada Inports is over. The pizza may still be good but ill post a photo of the Sandwiches we got. Way below par and a growing trend In the area. This is supposedly a philly cheese steak.
I'm on the quest for total dukedom at La Cañada Imports. We eat here at least once a week and the pizza is fresh every single time. In addition to pizza, LCI offers hot and cold sandwiches, salads, Italian dishes, and all American food. Come here with family, friends, large groups or any occasion. There's destined to be something for everyone and the prices are great.
This is my first time here and last time here. The worst customer service ever. I came and got 2 slices of cheese pizza combo. There was one piece left when I payed. Instead of giving me the one slice, and having me wait for the other slice when the pizza came out, they gave the last slice to the guy behind me. After waiting about 12!minutes for my 2 slices, I asked for a ranch and he said he charges .50 cents. I said come on man I waited 12 minutes and you served the guy behind me before me all he said was sorry in a sarcastic way. I will NEVER return here again. Remind you, I was on my 30 min lunch break. CUSTOMER SERVICE IS ALWAYS #1 and this OWNER strictly showed me he doesn't care about customers and customers who will return.
They do something wrong they fess up and try to make sure that your customer service is taking care of I finally had a talk with the owner slash manager and he is sorry for my for the mistake they had a few times ago I am glad to say we are on good page is now and I will be back I love their chicken parmesan plate horse with no tomato sauce and I've even asked for the salad just to have the salad and the carrots and the dressing and they said that was awesome
Pizza and sandwiches, always a good thing in my book. This place is supposedly popular amongst locals, according to boyfriend. Or at least the young ones? I don't know. Anyway, if that's true, I understand why! The two of us split a pastrami and a roast beef sandwich, and both were pretty good! They are standard sandwiches in that they have the mustard, pickle, and meat, so flavor-wise it's probably about what you'd expect, but I enjoyed it because that's what I wanted. I think all around, this place is pretty solid. It isn't revolutionary, but sometimes you want to know what you're going to get and you just want a darn sandwich or some pizza.
dragon hunting dragon wing begonia dragon quest build dragon ball super superhero where to watch dragon ball z the dragon bearded dragon costumes red dragon cast red dragon japanese maple rainbow dragon how to train your dragon toothless war dragon bat dragon adopt me toothless how to train your dragon moon dragon raya and the dragon dragon ball z figures dragon shrek dragon quest slime red dragon inn bad-dragon what is dragon fruit dragon teeth monkey d dragon bounty dragon ball z battle of gods dragon phoenix dragon glass give the sand dragon his last meal dragon back tattoo dragon ball z vegeta bearded dragon names launch dragon ball eye of the dragon pokemon dragon fire emblem shadow dragon and the blade of light dragon ball z dragon coal mine dragon how to draw a dragon easy magic dragon is dragon fruit good for you dragon adventures tail of the dragon road tribal dragon tattoo dragon donuts girl with the dragon tattoo series dragon ball figures komodo dragon size dragon coloring page dragon ball z manga dragon armor dragon adventures wiki mango dragon fruit dragon ball series order ninjago lego dragon dragon statue when did dragon ball come out dragon quest wiki bulma dragon ball skyrim dragon maleficent dragon dragon boat dragon maid ilulu dragon ball super viz girl with the dragon tattoo movies dragon chinese food dragon fruit smoothie dragon ball z: broly – the legendary super saiyan komodo dragon teeth how to train your dragon movies dragon beaux dragon painting dragon ball legends twitter dragon tales theme song simple dragon drawing dragon costumes drawing a dragon head raya and the last dragon ethnicity dragon costumes full size komodo dragon far cry 3 blood dragon dragon ball fusions goldspan dragon black bearded dragon dragon eyes dragon ball series dragon ball z shirt dragon age inquisition romance bad dragon twitter dragon god golden dragon restaurant china dragon menu dragon mask disney dragon movie dragon zodiac dragon ball super movies dragon sword yakuza like a dragon review dragon chicken dragon glasses dragon skin body armor pan dragon ball dragon ball super movie 2022 dragon outline benefits of dragon fruit red dragon tattoo meaning bearded dragon lizard 101xp dragon glory
Share this article
Related Posts