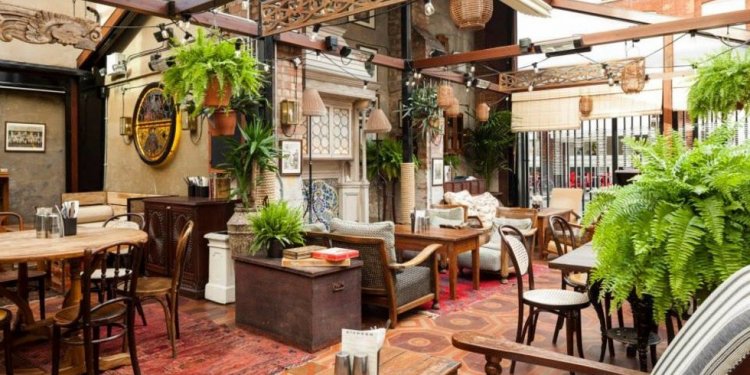 Restaurant Magazine Surrey Canada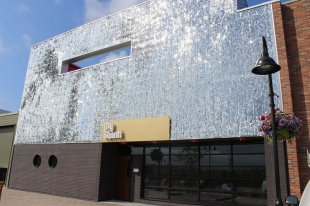 MYShanti, Chef Vikram Vij's much-anticipated South Surrey restaurant, has opened its doors and is now delighting customers with a whole new blend of exotic, creative and outstanding Indian cuisine, with that special Vij's twist. The eye-catching establishment is located on the edge of Surrey's go-to shopping and dining destination, Morgan Crossing, at Croydon Drive and 24th Avenue.
"I wanted to open a restaurant that reflects a lot of the flavours and ingredients I've experienced in my years of travelling around the world, " says Vij. "I've been to so many incredible places, and My Shanti represents a blend of ingredients and recipes I have encountered in India, as well as other international influences but still incorporating local ingredients as I have always done."
The name My Shanti means "my peace" and the interior of the restaurant has been designed as a casual environment, where diners can feel comfortable and able to relax. There's a large bar with tables at the back, and a patio which will be opening for the summer.
As for the outside of the restaurant, it is literally a glittering jewel in the South Surrey neighbourhood. Taking its influences from an Indian sari, the top half of the exterior walls are covered in hundreds of thousands of shimmering silver mirrored discs, which were all attached individually and by hand.
So why did Vij decide to bring a restaurant to South Surrey?
"I opened my production facility here for my Vij's At Home frozen foods several years ago so I know Surrey very well now. It has an amazing mix of people who simply appreciate great Indian food, as well as people who have travelled the world. It just made sense that I bring My Shanti to South Surrey."
My Shanti is Vikram Vij's first solo restaurant project. His other restaurants, Vij's and Rangoli on South Granville, are co-owned with Vikram's wife Meeru Dhalwala.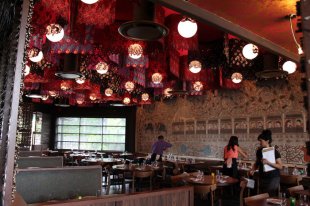 Vikram Vij was born in India, went to Austria at the age of 20 and moved to Canada in 1989. In September 1994 Vikram opened Vij's Restaurant in Vancouver, BC and in 1995, his wife, Meeru Dhalwala, joined him and the two began collaborating on the menu.
In 2004, Vikram and Meeru opened up a second restaurant and market called Vij's Rangoli. Vikram launched his own range of frozen package meals, Vij's Inspired Indian Cuisine which is available in many major retailers across Canada.
Vikram was a guest judge on Top Chef Canada in 2011, 2012 and 2013 and was a judge on the first season of Chopped Canada. In fall 2014, Vikram Vij will make his debut as a Dragon on CBC's Dragons' Den.
In 2012, Vikram, along with Vancouver food truck experts Gourmet Syndicate, launched Vij's Railway Express, a mobile food truck selling fresh-cooked cuisine based on Vikram's travels through India. In October 2013, Vij's Railway Express was awarded the inaugural People's Choice Award from Air Canada's enRoute Magazine, as Canada's Best New Restaurant.
Vikram and Meeru have published two award-winning cookbooks: Vij's: Elegant and Inspired Indian Cuisine, and Vij's at Home: Relax, Honey.
See also:
Share this article
Related Posts