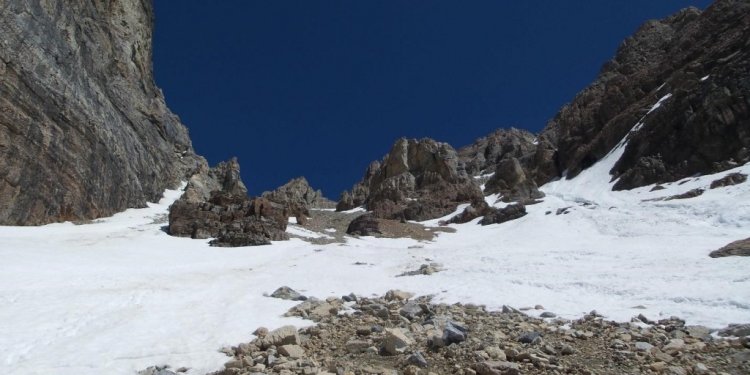 Have a snacks in Canada
Eating bugs, food futurists have said, is the next big thing.
The problem with this prediction, though, is that trend-watchers have been saying it for so many years now, it's easy to think the insect food fad must have already come and gone. No, it hasn't really landed yet, but now, finally, the bug trend might have legs.
A half-dozen Latin American restaurants in Canada are serving chapulines – a.k.a. grasshoppers (or, occasionally, crickets) – which, honestly, taste a lot like any crunchy, salty snack.
At Vancouver's La Mezcaleria, executive chef Mariana Gabilondo uses insects in her salsa borracha, a dried chili-and-cricket salsa made with beer and honey that's used in special tacos. In Toronto, the Bloordale neighbourhood's Tierra Azteca sells a chapulin hot sauce and at El Catrin in the Distillery District, you can have crickets added to the house-made guacamole. At Baro on King Street West and Kensington Market's El Rey, chapulines are sold as bar snacks.
"We serve them the same way that you would find them in the markets of Oaxaca, where it's a bag snack, like popcorn, " says co-owner Owen Walker of El Rey, which specializes in that Mexican region's food and drink. "We season them with chili, lime, garlic and salt, then toast them up in a little oil for that extra crunch."
Patrons at El Rey have a range of reactions. Walker admits many customers can't get past the idea of eating a bug, while others are inspired by the Fear Factor ethos. Some Mexican expats order them for nostalgia's sake, while a few, such as Walker himself, genuinely love the earthy qualities and grassy flavour of the toasted insect, especially once it's been liberally coated in salt and spice.
At first, the restaurant tried to source local bugs, but found only the inferior (in Walker's view) crickets – he prefers an authentic wild-caught (seriously) Mexican chapulin, which only recently became available in Canada. They're sold here by importer Sovereign Wine and Spirits, which actually has a couple of insect products in its portfolio. That's not as strange a business decision as it sounds, since insects and agave spirits are often paired together in Mexico.
Here in Canada, restaurateurs try to honour the tradition as faithfully as possible. At La Mezcaleria, for example, mezcal flights come with sal de gusano (worm salt) and/or sal de chicatana, which is salt mixed with crushed giant flying ants.
The rising popularity of tequila and mezcal is, in large part, driving this suddenly viable bug-food trend. Of course, it doesn't hurt that chapulines are tiny, slightly oily bits of spicy, salty crunchiness. If you didn't look, in fact, you might think you were eating a very small wasabi pea, or a nicely spiced morsel of pork crackling.
Assuming, of course, you didn't get a tiny leg stuck in your teeth.
"I happen to really like the legs and wings, " Walker says, noting some suppliers do the labour-intensive job of removing them. "I think it's funny when they get stuck, since it gives people something to talk about."
It's not only the perfect bar food, it's also the perfect gateway bug.
Report Typo/Error
Share this article
Related Posts